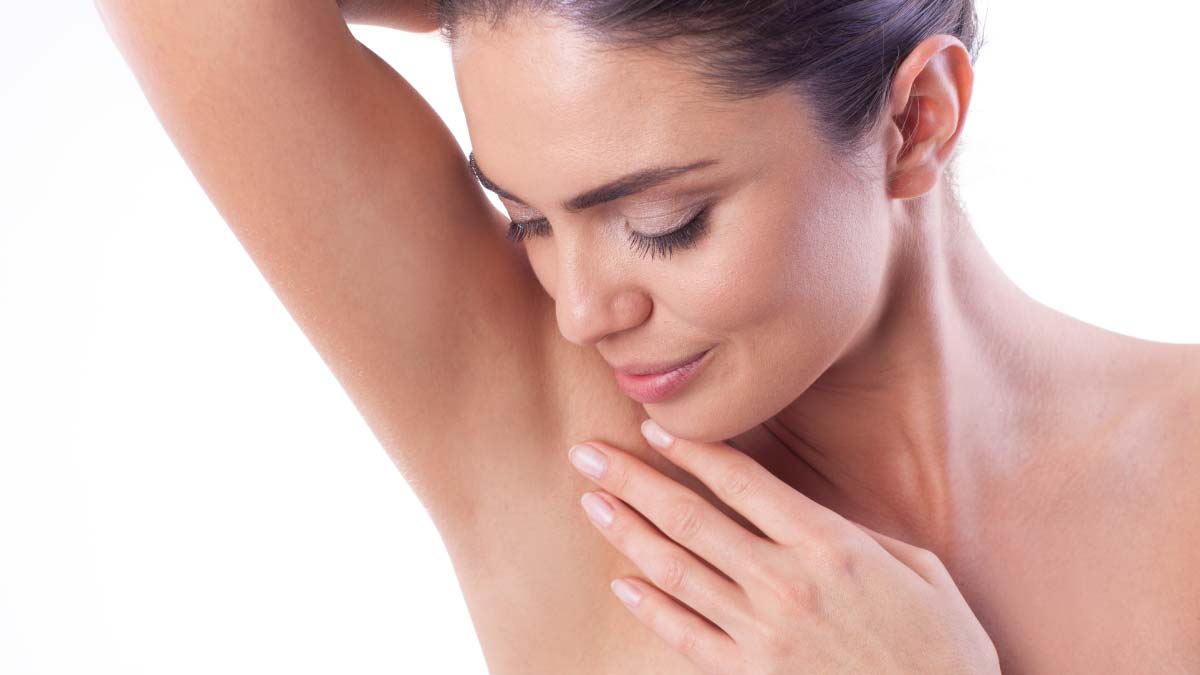 Hair Removal
At HM Advanced Skin & Lash Spa, we offer high quality hair removal services from our skilled and experienced estheticians. Whether you prefer hair removal through electrolysis, waxing or sugaring, we are ready to deliver a great experience for you. Full body hair removal services are available for both men and women.
Types of laser treatments we offer
At HM Advanced Skin and Lash Spa, we offer virtually pain-free laser hair removal for any area of the body. We provide our clients with two laser treatment options. These include:
Motus AX Laser Hair Removal
The Motux AX laser is a preferred option for hair removal because of its amazing results and ability to provide you with smooth and hair-free skin. This laser is used in our office and doesn't require any downtime once the treatment is complete. Sessions are fast, and virtually pain free. Each treatment reduces the number of functioning hair follicles.
Electrolysis in Tacoma
Electrolysis is a safe, effective and time tested method of achieving a great hair free body. Using state-of-the-art technology, a minute amount of electricity is gently applied to the base of the hair follicle. Our electrologist uses the blend method, a combination of both galvanic electrolysis and thermolysis, disabling the hair follicle and destroying the hair growth cycle. Eventually, the regenerative ability of the hair follicle is permanently eliminated.
Electrolysis is the only FDA and AMA approved permanent hair removal method. ​It is important to realise that, electrolysis treatment of large and dense areas of hair will be very time-consuming, requiring regular treatments. For these reasons, electrolysis is commonly used for smaller areas such as facial hair, armpit (axillary) hair, ​bikini line etc. although it can be used on any part of the body.
Start now for a hair free future! For questions or concerns, call Su for friendly, direct answers or make your appointment today!
Sugaring
Sugaring is the classic marriage of holistic care and hair removal. It is a gentle, safe and progressive method of hair removal for all parts of the body. It is effective on all skin types and hair textures for both men and women.
The sugaring paste Laura uses at HM Advanced Skin & Lash Spa is a blend of natural ingredients with no chemical additives, so there is no harmful side effects. Sugaring will remove dead skin cells leaving the skin soft, silky and healthy.
You will find that sugaring is a quick natural effective and sanitary way to have healthy, beautiful, smooth skin. Removing hair from the root in the direction of hair growth eliminates breakage keeping skin smooth for approximately 4 weeks.
Waxing
Masters of our craft, our Esthetician's at HM Advanced Skin & Lash Spa love to wax. Almost any area of the body can be waxed, including eyebrows, face, pubic hair, legs, arms, back, abdomen, knuckles and feet. At HM Advanced Skin & Lash Spa we have chosen only the best quality of wax to gently remove your unwanted hair.
We offer several different types of waxes to best suit your hair type and body area. Our wax contains natural extracts from the wild calendula flower and tea tree plant, used for centuries as an anti-inflammatory, the combination calms and soothes the skin. It is also infused with natural aloe vera to cool and moisturize the skin and reduce irritation.
Our Estheticians are experts at minimizing discomfort, making the procedure as comfortable as possible in a speedy manner. Waxing removes hair from the root, therefore new hair will not grow back for approximately four to six weeks.
Hours
Monday: Closed
Tuesday: 10:00am – 7:00pm
Wednesday: 10:00am – 7:00pm
Thursday: 10:00am – 7:00pm
Friday: 9:00am – 5:00pm
Saturday: 9:00am – 5:00pm
Sunday: Closed